What's it like to work at Bulsink? Who better to answer that question than our own people. In our employee stories, we want to give you a behind-the-scenes look at our corporate culture. Today we're speaking with Wendy Blankers, Marketing & Communication Manager at Bulsink.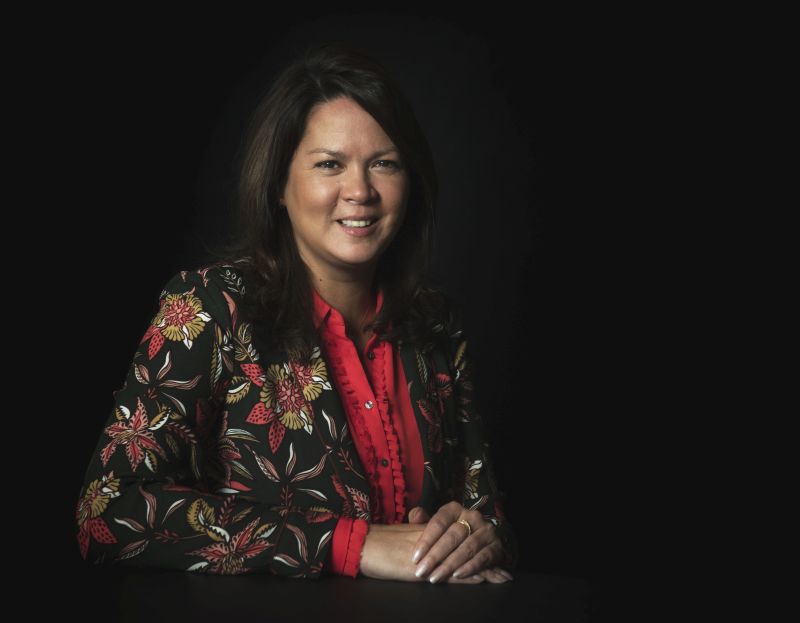 "I wanted to work more across the full scope. Getting my hands dirty, as it were, but also the tactical and strategic side."
Can you tell us a bit about yourself?
"My name is Wendy Blankers. I am 43 years old and live in Son en Breugel. I'm the mother of 17-year-old twins, a boy and a girl. I have a partner. And I've been working at Bulsink as Marketing & Communication Manager for five months."
"What I do in my spare time? I play competitive tennis. I also play golf and regularly take long hikes. Besides that, I enjoy nice food, travelling and being together with family and friends."
How did you end up working at Bulsink? And why did you choose Bulsink at the time?
"I'd been working in marketing at Berkvens door systems for eleven years and thought it was time for a new step. At the top of my checklist were working close to home, in a family business and in the construction industry. I wanted to work more across the full scope. Getting my hands dirty, as it were, but also the tactical and strategic side."
"Bulsink ticked all the boxes on my checklist. It was love at first sight. A super-inspiring building. And the people I had the interviews with gave me tremendous energy. We had such a good click, I didn't even have to think about it for a second. And luckily, neither did they."
What do you do as Marketing & Communication Manager?
"At operational level: creating presentations, developing content, rolling out campaigns. But also safeguarding the brand identity and organising events, for example. Lots of variety, lots of fun."
"Besides that, I concentrate on marketing and communication at tactical and strategic level. With that I mean developing, implementing and monitoring a strategic marketing plan to further expand Bulsink's brand positioning. Online as well as offline."
"Recruitment is also a key focus in my job. That's because we're growing so fast and are finding it extremely difficult to recruit good people. To get this done, I work closely with HR. For example, we are developing a jobs.bulsink page together, dedicated specifically to recruiting new staff. And various recruitment campaigns are currently running on our socials."
"I think all our customers a real WOW brands."
Bulsink uses B.U.I.L.D. as its core values: Brand-conscious, Ultra-fast, Inspiring, Leading and Determined.  Can you pick out one or two core values and explain what they mean to you?
"Obviously, brand-conscious is my top choice as a marketer. We work for genuinely fantastic brands; I think all our customers are real WOW brands. It is vitally important to these clients that we guard their formula carefully. We're very good at that."
"And then Leading. Wanting and being encouraged to take the lead. Personally, I feel I have the freedom to choose the path I believe is best. And I see it in our projects as well. Our people are so tremendously focused on ensuring a project's success, that they instinctively take the lead. This helps us take steps quickly and really get things done."
"We are also leaders when it comes to technology. With 3D, virtual reality and augmented reality, we bring designs to life for our customers: what you see is what you get. All the people who are involved in the projects can follow their progress via webcams on the construction site. And we – and our clients – can monitor the status of projects in real time on a secure online project platform, from anywhere in the world."