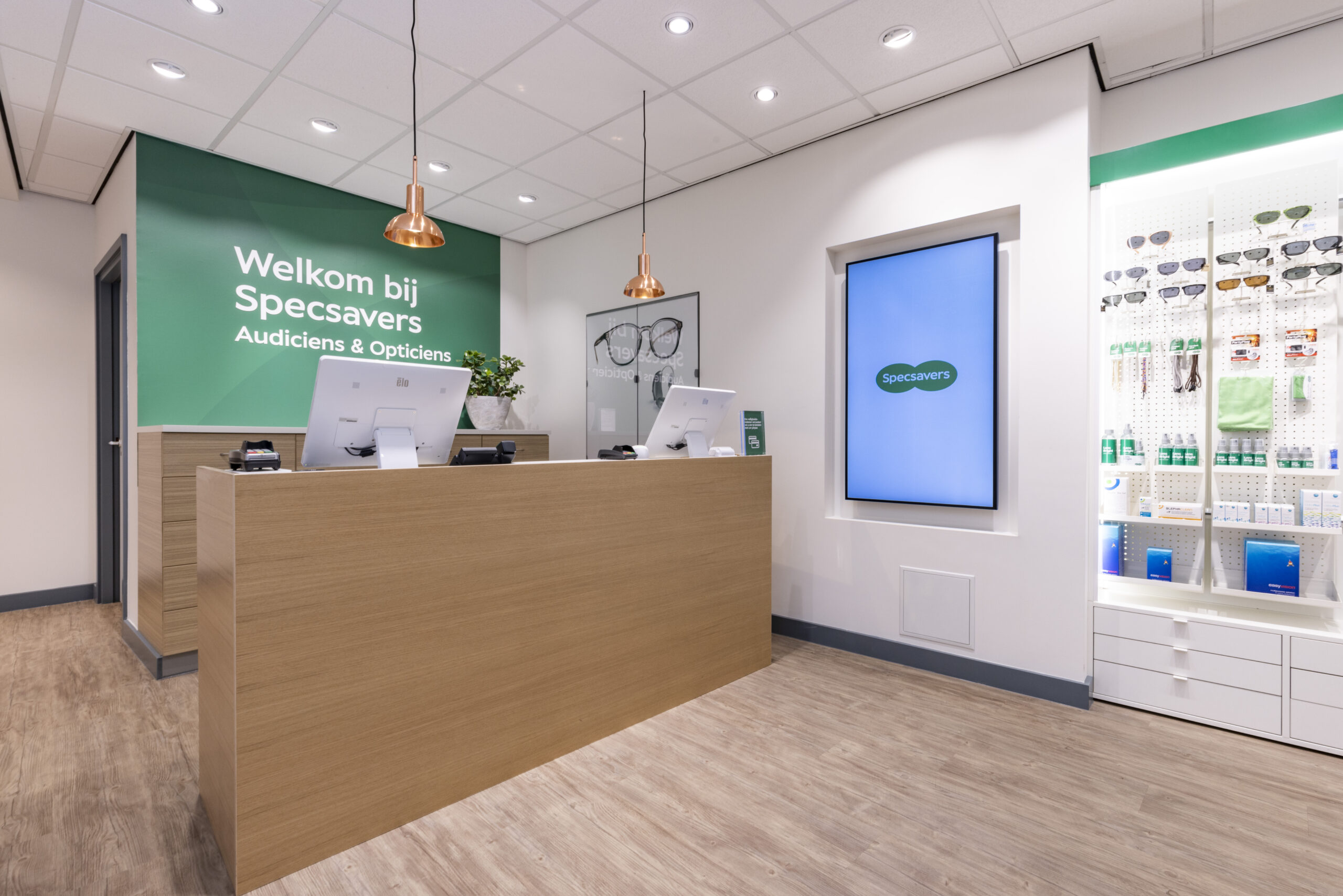 With more than 140 shops nationwide, the Netherlands is one of the largest markets for international optical retail chain Specsavers Group. All shops operate in a partnership structure and, as such, local business owners are co-responsible for their own shop. Specsavers therefore consistently speaks of 'partners' and not of franchisees or retailers, as we quickly noticed when we asked Business Development Manager Okke Weimar and Patrick Zwiers, partner in the Haarlem Specsavers shop, about their experiences with Bulsink.
Following an issue of tender in 2021, Specsavers opted to work with two permanent, specialist contractors for all refurbishments of its Dutch shops. The reason, Okke explains, was to answer the higher ambitions..
"We're talking about forty refurbs in a year. That calls for parties that have the speed and flexibility to get it done right."
– Okke Weimar, Business Development Manager at Specsavers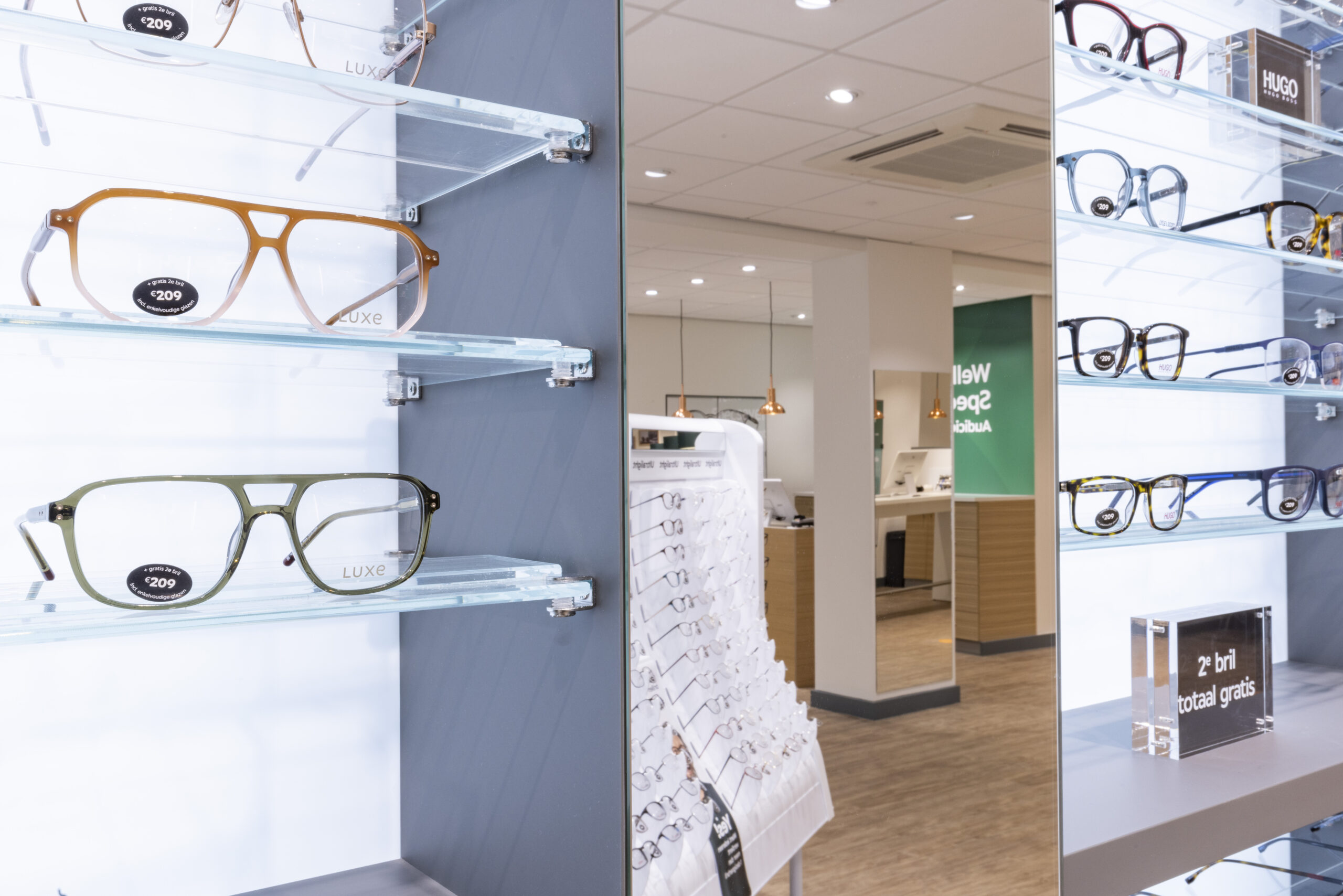 "In the past we'd have maybe one or two refurbishments a month. And we used the same contractors for many years. But when COVID hit and also afterwards, we wanted to upgrade, open new shops, relocate shops. "Then we're suddenly talking about forty refurbs in a year. That calls for parties that have the speed and flexibility to get it done right."
"Achieving the desired level of finishing was an additional factor. And good communication, too, is very important to us and our partners."
Tender and test case
After a thorough pre-selection procedure, Specsavers invited a number of contractors to submit a proposal. Two winners emerged from the tender, one of them being Bulsink. What was the deciding factor? "Price is of course important. Also for our partners, since they pay the bill. There there's the quality because we want the highest level possible. And that the quality level is guaranteed if several refurbishments are happening at the same time."
"We already had a good feeling about Bulsink. Just look at what they did for Rituals! If the frequency increases, they are quick to get a second or even a third team in. But anyway, that was our impression beforehand. You can only be sure after you build together. That's why we asked all contractors to actually remodel a shop. As a test case."
New look: clean design and more space
On average, Specsavers upgrades its shop concept every five years. Patrick's shop in Haarlem was one of the first to be refurbished in September 2021. The difference with the old look and feel is evidently clear.
"Customers ask if my shop has gotten bigger."
– Patrick Zwiers, partner at Specsavers Haarlem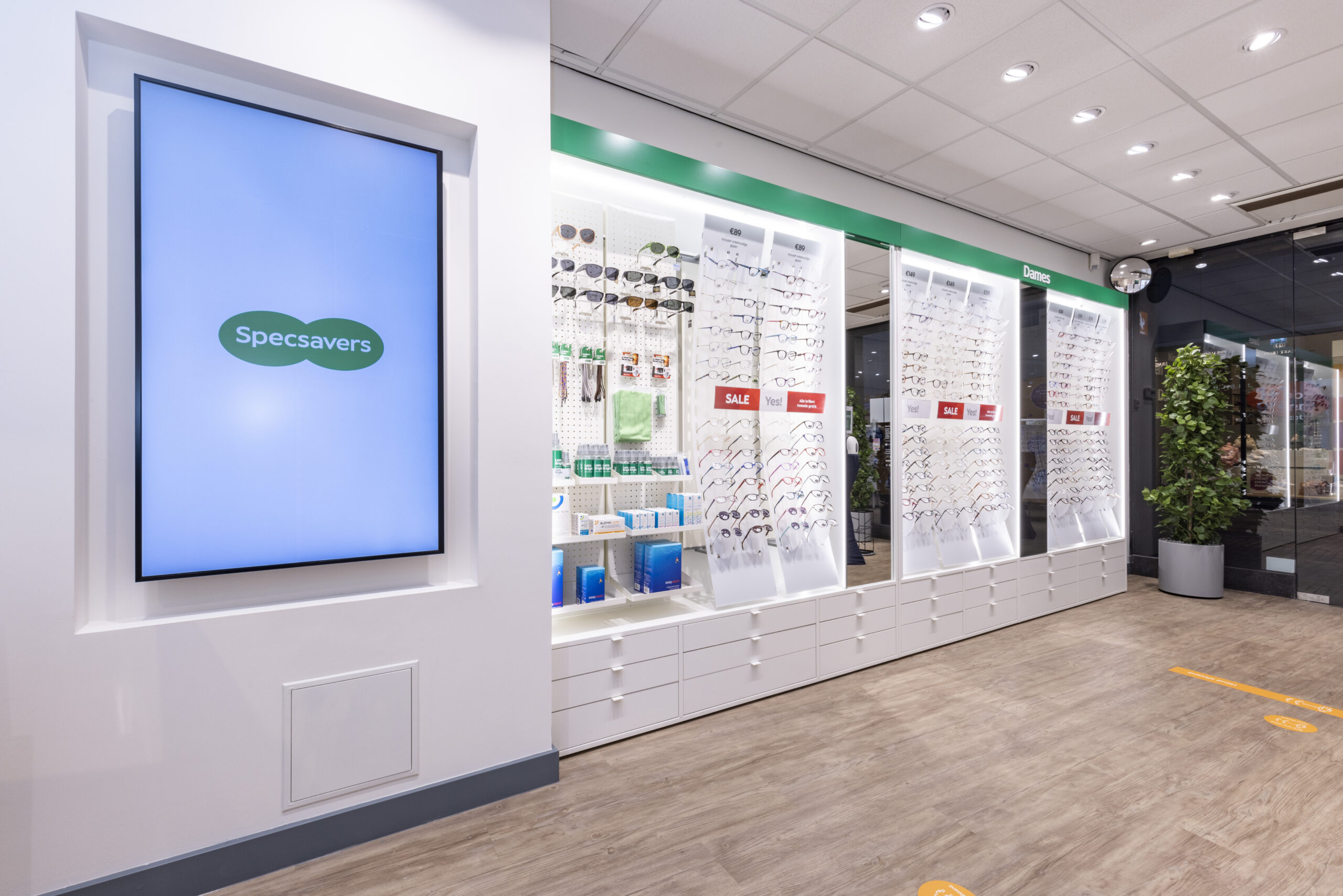 Mint green walls made way for a white interior. Shelves have been replaced by cupboards. And we now have a modern PVC floor instead of traditional carpet. It gives an overall cleaner, contemporary look that is further enhanced by the fresh new lighting with energy-efficient LED ceiling spotlights.
"Customers ask if my shop has gotten bigger", Patrick says with a smile. "And I already had a pretty big shop! It is more open, brighter. People who walk past can look further into the shop from the street. It helps us to stand out, it increases our appeal."
The new counter set-up is another improvement he really likes. "The old layout had the cash desk running lengthwise in the shop. Now it's rotated by a quarter turn, making it easier to see customers as they walk in."
Finished on time for the first time
Patrick is also pleasantly surprised with how smooth the refurbishment went: "I've had three refurbs before and was always busy in the shop until four in the morning on the day before opening because the last details weren't finished on time. Bulsink's professional approach made sure the shop was ready by the agreed deadline. And it was also a very pleasant collaboration. From coordinating the work to communicating with the people on the shop floor."
"I believe in Specsavers and should be able to have that same confidence in the party renovating my shop. It's a reassurance to know that the planning is good and you can see that everything goes according to plan. Also from a cost perspective. Because you don't just have the renovation costs, you're also missing turnover. Every extra day you have to keep your shop closed, hurts your wallet twice as hard."
Snagging with an app
And how does Okke, who works with Bulsink almost every day, feel about the collaboration? "It's excellent. They don't just do their job, they also help us optimise our processes. For instance with snagging, where we go through the outstanding points before delivery. We used to just scribble down issues on a sheet of A4. Bulsink came to us with an app. Is the paintwork not entirely up to standard? Just take a photo and send it straight to the painter. Everything is properly documented and communicated."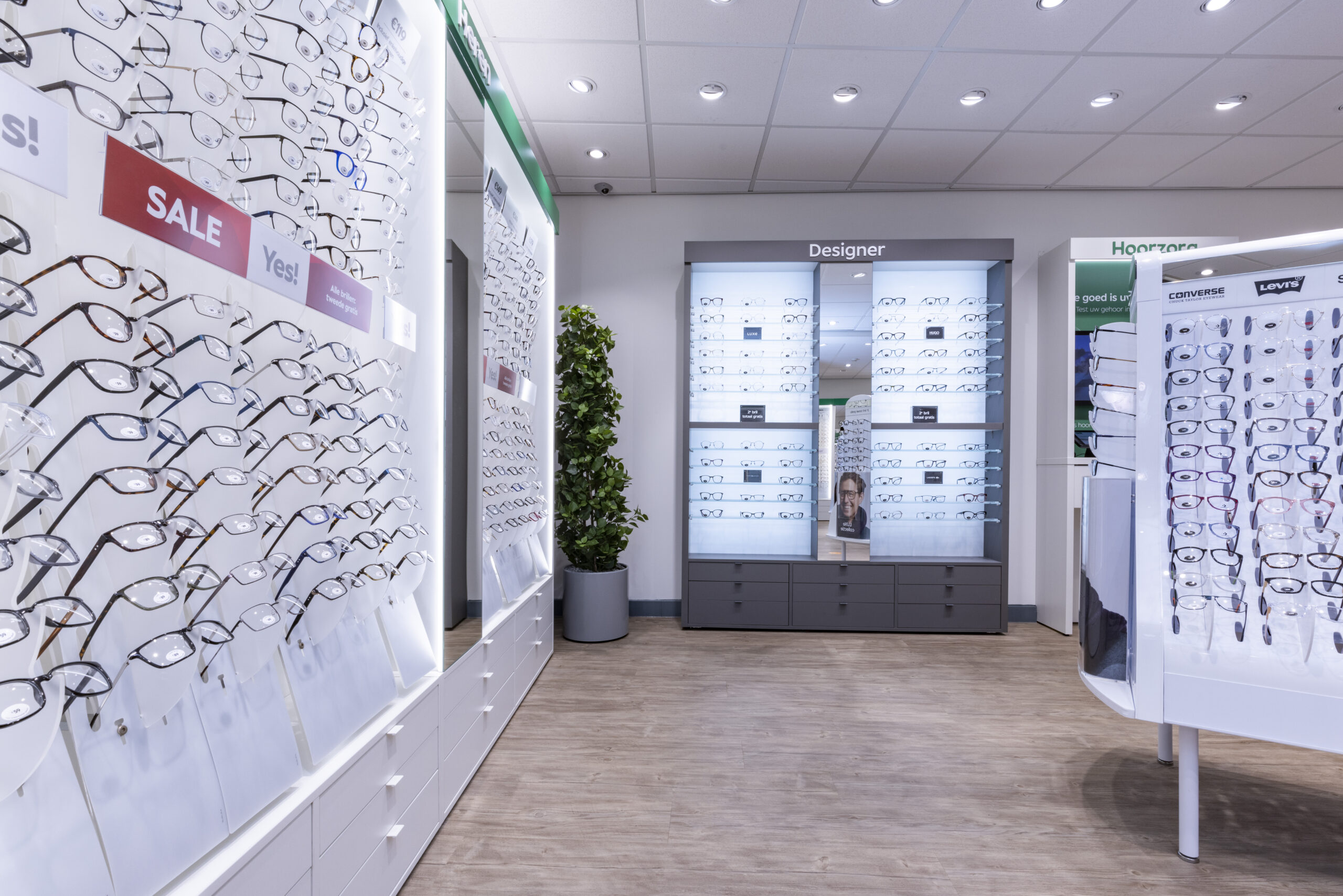 "Here's another example: they discovered that our design department was using different sizes for the same product. By pointing that out to us, they help eliminate errors in our system. This makes the quality go up and the costs go down."
"Any issues like this were previously always straightened out afterwards. Then you start messing about and you end up having to fix it later. Then, on the day before the grand opening, the suspended ceiling still needs to be installed. Or that workers are still sanding and drilling. While you should ideally have left two days before opening."
"They do things more thoroughly at Bulsink. Every detail has to be right first; then they start building. This took some getting used to at first, but by the end of the project you really notice the benefits."
Bulsink on working together with Specsavers:  'usually refurbishing two or three branches at the same time'
The projects for the Specsavers shops are on a very tight schedule, says Account Manager Manon Vloet: "The average lead time for projects is two and a half weeks. Sometimes it's the opening of a new shop, sometimes it's a refurbishment job or a relocation. Depending on the location and the nature of the renovation, an emergency shop is sometimes opened as well."
"We're usually refurbishing two or three branches at the same time, with the start staggered by one week each time. We work according to a project plan in which all the agreements about the collaboration are carefully documented."
Project Manager Patrick van de Sanden underlines the importance of strong communication during the course of the projects: "We explicitly involve the partner who operates the shop in the refurbishment planning and implementation. There are three fixed moments when we meet: at the start, halfway through the project and upon completion.
"In addition, we work with a system that allows us to share project schedules, photos and documentation. Box. This means that all the stakeholders can keep track of the status and progress at any time."